Working Time
Sat-Thu 08:00 - 21:00
Friday OFF
Contact Info
Phone:

04 379 8747
050 373 4132
Ask the Experts
Chemical peeling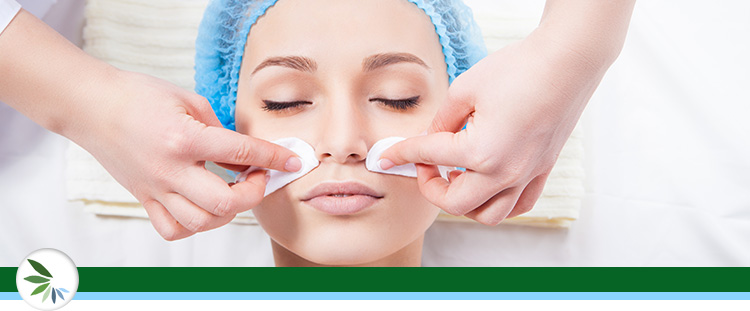 Chemical peel is a beneficial treatment for wrinkles, skin discoloration, light acne scarring and irregular pigmentation such as freckles and age spots. Pre-cancerous conditions such as keratosis (thick, rough, reddish growths) also respond well to this procedure. A chemical peel is a very safe chemical exfoliation process that penetrates deeper in the skin so that the top layers of the skin start shedding and the skin that grows back after this process is younger looking, supple and smooth.
At Cosmocare Medical Center, we offer the following types of chemical peels:
Light peels to remove superficial wrinkles
Medium peels
Deep peels for more severe conditions.
After examining the condition of the patient,  our expert dermatologist Dr Murtuza Bandukwala decides which kind of peel will be used and if the treatment will be done alone or in combination with other cosmetic procedures.
After thoroughly cleansing the skin, a small applicator is used to apply the chemical solution to an area of the face. Excess solution is removed and the procedure is repeated on other areas.
The amount of improvement varies and depends upon the initial condition of the patient's skin. Significant improvement of damaged skin has been achieved, which can produce dramatic results.
Skin Rejuvenation
A skin rejuvenation program is often used in conjunction with either chemical peels or laser wrinkle removal to reduce the fine wrinkles of the face, lighten areas of hyperpigmentation and produce a softer texture to the skin. The program can be accomplished separately or in conjunction with the other procedures listed here and is followed at home by the patient after a consultation and a treatment plan is established for the patient's cosmetic needs. Our skin care department is dedicated to providing you with the latest and most effective skin treatments available.
We invite you to inquire about laser skin resurfacing and hope it can help you achieve smoother, fresher, younger-looking skin.