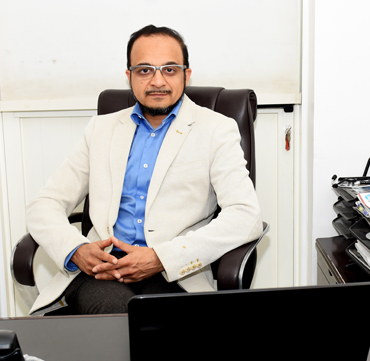 Speciality
Surgeon
Degrees
MS, DNB, FNB, Member of Royal Collage of Surgeons, UK
Areas of Expertise

Piles
Fissure
Hernia Surgery
Abscess Surgery
Gallstones
Laparoscopic Surgeries
Fistula
Varicose Veins
Ingrown Toe Nail
Pilonidal Cyst
Circumcision

Office
Cosmocare Medical Center
Gender
Male
Dr. Murtaza Pithawala
MS, DNB, FNB, Member of Royal Collage of Surgeons, UK
At a highly specialized center offering various treatment options for all kinds of general surgical problems, Dr. Murtaza Pithawala, our specialist surgeon, has over 20 years of experience in treating a wide variety of these problems. Under the umbrella of Cosmocare medical center, with over 10 years of experience in treating patients in Dubai, Piles and Hernia Center offers some of the most advanced treatment options available for various surgical problems. 

Dr. Murtaza is a Post graduate from the prestigious Kasturba Hospital, Manipal. He has worked under one of the doyens and founders of Laparoscopic Surgery in India, Padmashri Dr. P.K. Chowbey at Sir Ganga Ram Hospital, New Delhi, where he performed a wide array of advanced laparoscopic surgery including advanced Bariatric surgery. He is excellent in all basic and advanced laparoscopic procedures. Over the last 8 years, Dr. Murtaza has been practicing at a highly reputed private hospital in Dubai where he has further honed and perfected his surgical skills. He has developed special interest in the practice of proctology and has been offering various different modalities of treatment for all proctology disorders including piles, fissures and fistula. Besides this, he has been specifically trained to perform all kinds of Laparoscopic Hernia surgeries. He has also trained in surgical Gastroenterology at the prestigious KEM Hospital, Mumbai where he has mastered his upper and lower GI Endoscopy skills.


My experience with Doctor Murtuza, is beyond my belief. The doctor is caring and concerned, friendly and calm while maintaining professional and efficient standards of service. He provided clear pre and post-operative guidance for my inguinal hernia surgery, from admittance through to discharge the same day, everything was well taken care of. I am profoundly grateful to doctor and his team and would definitely recommend him.
Very professional. Nice Doctor. Thank you. For enhancing our self confidence. I am happy with the result. Recommended Surgeon. High class.
great and superb experience from consultation, to the operation and post operation..dr. murtaza will not leave you until you are fully healed. i got relief of my 3 decades suffering having piles..i had multiple surgeries also from other surgeon that did not work..highly recommend dr. murtaza..👍🏽